Melinda Emerson, CEO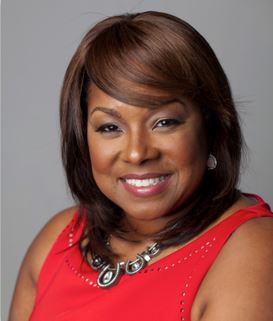 Melinda F. Emerson, known as SmallBizLady, is America's #1 Small Business Expert. She is an internationally known keynote speaker and an expert on small business start up, business development, and social media marketing. Melinda's small business advice is widely read reaching more than 3 million entrepreneurs each week online. In addition to being a former social media columnist for the New York Times, she is frequently quoted by other media organizations including The Wall Street Journal, Fortune, MSNBC, CNBC and Fox News. She is the host of #Smallbizchat, the longest running live chat on Twitter for small business owners. Forbes magazine named her the #1 woman for entrepreneurs to follow on Twitter. She publishes a resource blog www.succeedasyourownboss.com, which is syndicated by the Huffington Post. Melinda is the author of Become Your Own Boss in 12 Months, 2nd Edition and the ebook How To Become a Social Media Ninja. Melinda is the founder and president of the Quintessence Group, an award-winning marketing consulting firm based in Philadelphia, PA. Notable Clients Include: Pitney Bowes, American Express, Dell, Staples, Sam's Club, Chase Bank, Facebook, FedEx, IKEA, Verizon, Wells Fargo, and Xerox.
Lisa Dennis, Senior Consultant

Lisa Dennis is a Senior Marketing Consultant with Quintessence Group. Lisa brings over 25 years of marketing, sales experience to client engagements. With a strong background in B2B strategy and execution, she is a frequent speaker at national conferences on both marketing and sales topics. She has worked with companies across a broad range of industries and her core specialty is marketing strategy, positioning, messaging, channel marketing, sales tools, sales training, and seminar design & delivery, customer service, and social media for small business. She served as the Vice President of Marketing for PeerMedica™, an early stage start-up focusing on electronic medical records. She is a regular sales columnist for MassHighTech.com, and a co-author of the book, 360 Degrees of the Customer – Strategies & Tactics for Marketing, Sales and Service. She has served as the founding president of the Boston chapter of Sales and Marketing Executives International (SMEI), as well as sitting on its international board. She currently sits on the advisory board of Interbit Data, a software company focusing on healthcare efficiency. She has a B.A in Writing from Wheaton College, and an MBA in Marketing from Babson College.
Vincent Better, Senior Consultant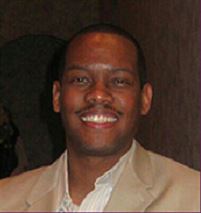 Vincent Better is a marketing consultant and business analyst with Quintessence Group. He is a 16-year marketing professional with a specialty in digital marketing strategy. He focuses on audience development and customer retention strategy for brands. His experience runs the gamut from website funnel development, paid media, organic search, and content marketing.
He is an expert in extending business reach through display ads on premium desktop, mobile and video networks, email and location-based campaigns, as well as search engine optimization. All efforts are designed to increase reach, frequency, brand awareness and engagement by strategically targeting ad messages to potential customers from consideration to purchase.
Having worked with many small, regional and national businesses across many verticals in his career, he knows how to compete for digital audiences and dollars. Vincent is a graduate of Temple University in Marketing and Economics and holds an MBA in IT Management from the Fox School of Business.
Karen Harcum, Consultant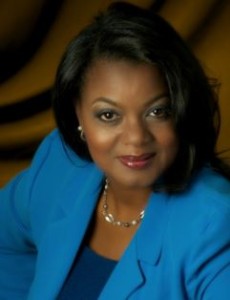 Karen Harcum is a Management Consultant with Quintessence Group. She began her career as a corporate trainer in the Health Insurance Industry. After a 20-year career, she transitioned out of corporate into business consulting. She is an expert in transformational leadership in small to media sized companies. Her specialties are retail businesses, social media marketing, and customer acquisition strategy. Karen's passion is to help small businesses build strong teams and management acumen. Karen is a graduate of Villanova University with B.A. in Liberal Arts, with a concentration in computer science. She also holds a Master of Science in Management focusing on leadership from Kaplan University. Karen is married with two adult children.